Some Of Oregon's New Laws
Oregon passed around 750 Bills through their session this year. Many will take effect on January 1st. Here's a few of them.
Tobacco Age. The law requires anyone buying tobacco or vape products to be 21-years-old or older and creates stiff penalties for convenience store clerks who sell to the underage. California, Hawaii, Maine and New Jersey previously changed the age to 21 to purchase tobacco
Gun Confiscation Bill (SB 719). This Bill will allow Oregon judges to issue so-called "extreme risk protection orders" to take firearms away from people determined to pose an immediate threat to themselves or family members. Anyone may petition and get an order to take firearms from someone else, no mental health professional is required to be involved, and the person having their firearms confiscated does not get to appear before the court to defend themselves of the accusations. The attempt to refer the law to voters failed to gather enough signatures to get on a 2018 ballot and it passed with no Republican votes.
Reproductive Health Equity Act. This Bill will provide women (including illegal aliens) "reproductive healthcare services", with no out of pocket costs, including abortions.  Lawmakers estimate that abortions just for illegals will cost taxpayers roughly $300,000 a year.
Reduced Fare Evasion Penalties. Legislature reduced the punishment for people caught riding public transportation without paying a fare.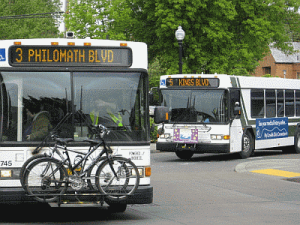 Reduce speed in Portland. The current residential speed limit of 25 miles per hour will be reduced to 20 miles per hour.
Sick Leave. Companies with more than 10 employees must offer at least 40 hours of paid sick leave per year. Smaller companies must provide at least 40 hours of unpaid sick leave. Employers can now cap accrued sick time at 80 hours and limit annual sick time to 40 hours for each worker.
Move Over Law. If ANY vehicle is on the side of the road, with hazard lights on or another emergency or distress sign. Drivers must change lanes or slow down to five miles below the posted speed limit. Failing to do so is a Class B traffic violation, maximum fine of $1,000.
House Bill 2482. Drivers in 15 counties can now pump their own gas any time of day. It is still illegal in all other counties for people to pump their own gas.